Product Development Process
Simplexity uses a phase-gate process, based on decades of experience and industry best practices, to guide our product development process. Design is an iterative process, whereby unknowns and high-risk areas are best resolved through exploration and analysis, building prototypes and testing as early as possible.
The Phases of Product Development
Our approach is to identify the highest risk aspects of a product and devise effective ways of assessing those risks, usually through different levels of prototyping and analysis.
Exploration
Research
Concept Work
Architecture explorations
Feasibility studies
Phase 0 is an optional phase for projects where the technical feasibility of the idea has not yet been fully proven. It can consist of research, concept work, exploring initial architecture, performing feasibility studies, and basic prototyping and testing.
Typical deliverables:
Gate definition:
Client approval on feasibility of idea
Product Development Workflows
The diagram below indicates typical workflow volumes that relate to each of the Phases described above for ID/UX design, engineering and New Product Introduction (NPI)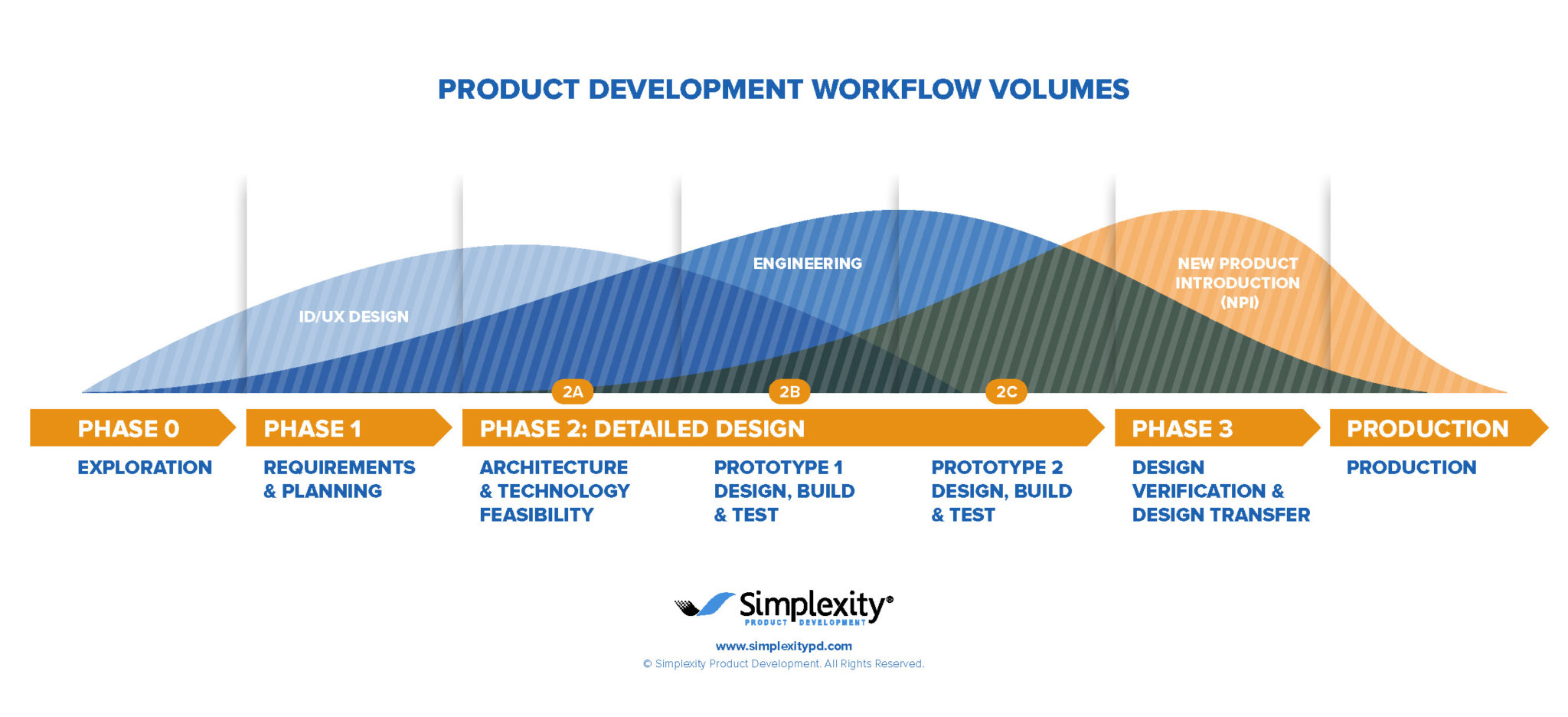 Learn more about the Phased-Gate Product Development Process
---
YOU MAY ALSO LIKE: